2nd Annual Play For Team Luke Tennis Event
---
Sign-Up / Buy Tickets
October 6-8, 2017
Ben Geran Tennis Facility
Fort Smith, AR

** Former #1 world ranked and US Open winner Andy Roddick will be in attendance **

Ticket Pricing

Breakfast & Bottomless Mimosas – $20
Pro-Am Tennis Mixer – $50
*Breakfast included
Adult Tennis Clinic – $100
*Level of play (2.5, 3.0, 3.5, 4.0, 4.5, 5.0)
Junior Tennis Clinic – $100
*Age of Junior player
Host Hotel

Hamption Inn
6201 Rodgers Ave
Fort Smith, AR, 72903
479-452-2000
*Ask for special rate for Play For Luke Tennis Event
There will also be a USTA Adult Team Tennis Sanctioned Tournament

For sponsorship opportunities, please contact
941-587-5655
---
---
Team Luke Classic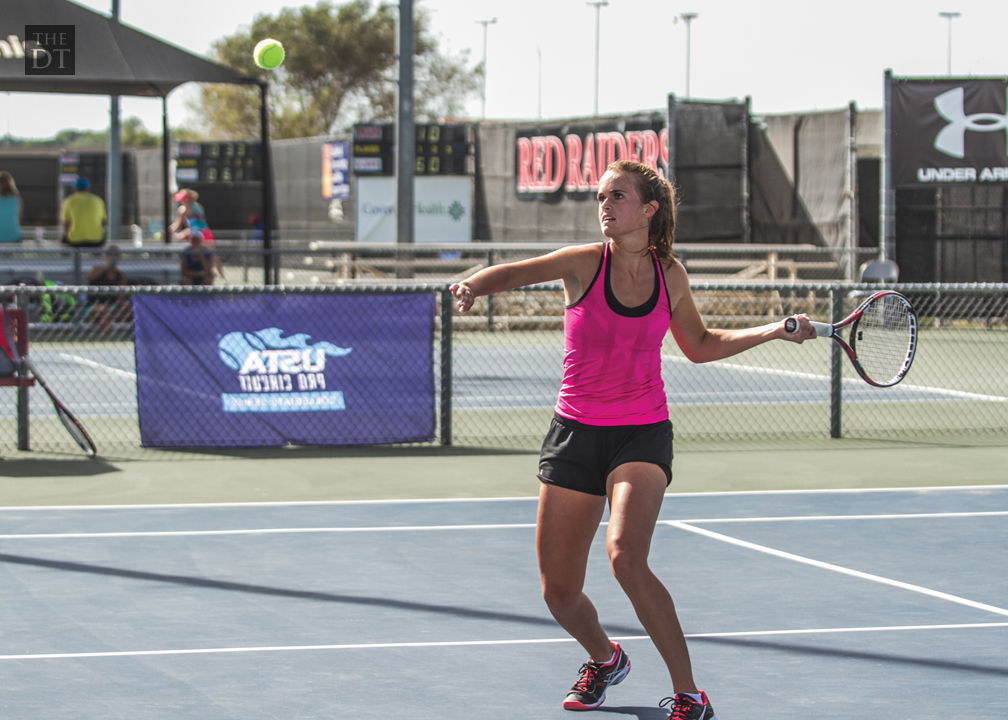 ---
Team Luke Tennis Classic
A USTA Pro Circuit Women's $25K Event
September 16-23
Texas Tech University
McLeod Tennis Center
For events/activities visit the
UTSA Pro Circuit link below
Hotel Information
MCM Elegante Hotel and Suites
$119 Room Rate
HOME FOOTBALL GAME September 16
BOOK ROOMS FAST! Rates higher elsewhere!
FREE Shuttle to and from airport, AND to and from courts

FREE Hot Breakfast with made-to-order eggs
FREE Happy Hour every evening
---
SPONSORS

For sponsorship info, contact Amanda Friday
---
Volunteers Needed
This event is completely volunteer run and we need YOUR HELP! Even if just for an hour or two, be up close and personal with tomorrow's tennis stars. Click HERE for more info and to sign up. Please sign up for multiple shifts!
---
MCGAVOCK NISSAN HOSTING BIRTHDAY BUCK FOR TEAM LUKE
Through the dates of April 13- April 20th we will be hosting "Birthday Buck for Luke." We will be
asking anyone, anywhere to go on The Team Luke Foundation website and donate a dollar to
the foundation. Also, you can stop by McGavock Nissan located at 6312 Milwaukee Ave and
drop off your dollar to wish Luke the happiest of birthdays. With the help of McGavock Nissan,
we are celebrating Luke's 11th birthday big this year in a way that can reach thousands!
Our goal is to come together as a community and raise awareness for Anoxic Brain Injuries, not
just for Lubbock but for places far and wide.
Donate your dollar to Team Luke and tell him Happy Birthday from the 13-20th of April, and be
sure to wish him a very special 11th birthday on April 18th.
For the entire month of April, $50 from every new car sale will go back to the Team Luke Foundation.
Play For Luke
March 4
At the Jack Kramer Tennis Club in Los Angeles.
Luke Siegel Tennis Tournament
March 18
At Chateau Estates Country Club in Kenner, Louisiana
Coaches at Cantina Laredo
May 9th
Time: 6:30-8:30 p.m.
Texas Tech Coaches will help serve drinks. There will also be a silent and live auction.
Team Luke Tennis Classic
September 18-26th
At the McLeod Tennis Center at Texas Tech.
Play for Luke
October 7
In Fort Smith, Arkansas.